Habiticas: A Helpful Habit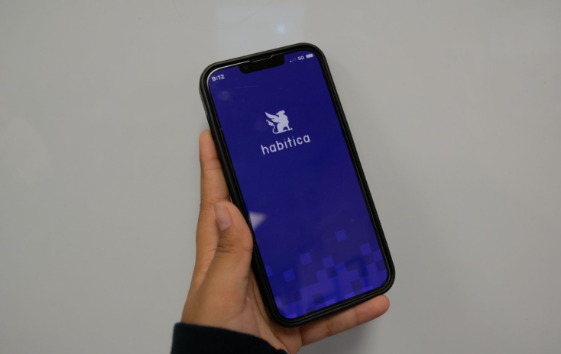 By Victoria G., Day Creek Intermediate School
May 2, 2023
Read this article and you get a reward!
If this was the app Habitica, it would definitely be true. 
Many students of all ages wish for a world where chores and work would simply disappear. It may not happen, but an app definitely could fix this lack of productivity and focus. Meet Habitica, an app that is similar to an RPG, or roleplay game. The only twist is that you can complete tasks, such as taking out the trash, for rewards for your character. This includes getting eggs to hatch pets that you can interact with. 
This app helps students have better time management and reminds them to do tasks they need to accomplish daily. It reminds students to finish personal goals/chores such as walking the dog, doing the laundry, washing the dishes, and finishing their homework.
"It helps me be more productive. I can see everything I need to do on a clear page, so I'm more organized, and I know what I'm doing," said Parna F.
The app provides students motivation to complete tasks while having fun at the same time. It also creatively helps users identify bad habits like not finishing assignments on time or forgetting to do a chore for the day.
"Once you finish your chores, you get [coins] and rewards for your character, and you can design as much as you want,"said Lavinia U.
Students have found success with the app because of a series of interactive features allowing the user to customize their character, earning coins/experience upon completing assigned tasks, which allows the purchase of objects like accessories.
"Habitica makes your life feel like a game – more than like you're just living it without any goals," said Lavinia U.
But sometimes students forget to do one of their tasks on their to-do list. When that happens, Habitica removes health from their RPG character. As their vitality depletes, they also lose all of their levels, equipment, and gold. This provides students a simple motive to finish each of their tasks. 
"I use Habitica for school, so I write down all of my assignments and I can check them off after I finish them," said Parna F.
Several students started using this app during Covid, many sat behind a screen attending online classes. Being online, some lost focus and motivation during school hours that could be tedious at times. But with Habitica students could see all of their goals for the day and be more productive in class.
"I used it every single day to keep track of my focus during online [Covid] classes. I could easily lose motivation since it was a little bit boring," said Lavinia U.
The app has been beneficial enough for students to share the impact among classmates and friends on campus.
"I would recommend this app because they will get their assignments done quicker and not procrastinate as much," said Parna F.
This story was originally published on The Day Creek Howl on April 21, 2023.