Riana Mahtani is the 2023 Florida representative at the Al Neuharth Free Spirit and Journalism Conference. She is a senior at Pine Crest School in Fort Lauderdale, FL. Riana is the executive producer at Pine Crest Television Network, and she is also the News/Opinion section editor on the PC Paw Print Newspaper.  
The 2023 Al Neuharth Free Spirit and Journalism Conference was an extremely rewarding week, filled with engaging discussions on nuanced topics, presentations from renowned journalists, and educational tours around Washington, D.C. I along with 50 other amazing high school student journalists, each of us representing our home state, were chosen from hundreds of applicants to receive an all-expenses-paid trip to Washington, D.C., along with a $1,000 scholarship. Most people can't say they have a friend in each state, but I left this program truly feeling that I made long-lasting and meaningful connections with each representative.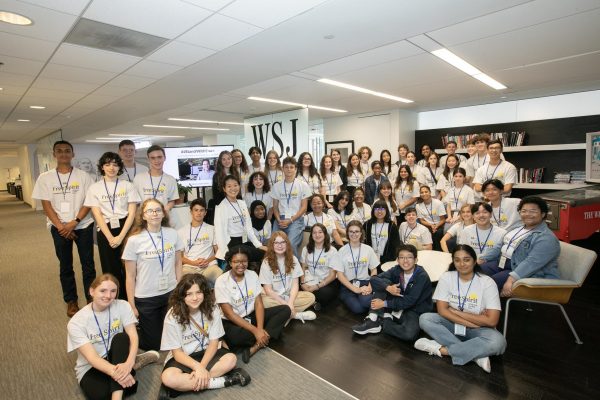 When we think of the word diversity, we typically think in terms of race, ethnicity, gender and sexual orientation. However, this experience helped me understand the value of geographic diversity. I noticed significant shifts in my perspective after meeting other high school students from various regions of the country. These conversations made me aware of problems I never knew existed. Moreover, it was fascinating to learn how legislation in certain states affects the student press and how national issues, especially those concerning the First Amendment, are perceived through the unique perspective of each state. I learned that some states like California have comprehensive legislation to protect student press freedoms and have banned prior restraint in an effort to prevent censorship. In contrast, my home state of Florida offers much less protection beyond the First Amendment itself.
Although the differences among us were quite evident, they were often overshadowed by our similar lived experiences as student journalists. Almost every single representative had an experience where they felt their First Amendment rights were violated. Whether through censorship of content or restrictions on their ability to spotlight injustice in their respective schools, each of my classmates recounted moments when they felt as though their voice was not heard. As I listened to their experiences, the importance of maintaining student press freedoms became clear to me.
Story continues below advertisement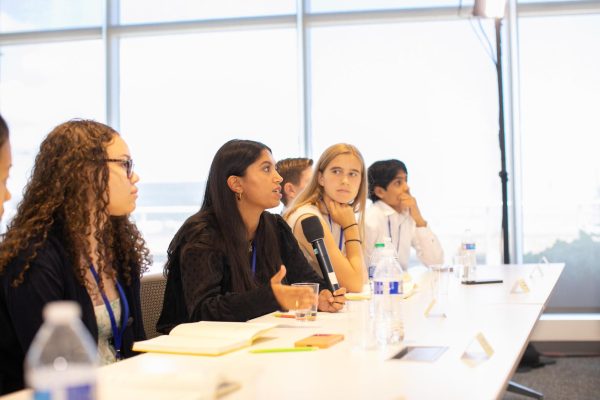 The value of the First Amendment and the role it plays in preserving our nation's democracy was a theme woven into many of the conference's panels. On the last day of the conference, Freedom Forum First Amendment Specialist Kevin Goldberg created an opportunity for us to share our struggles in the fight for First Amendment rights. Many students described scenarios where their journalistic work was restricted by their school administration and expressed great disdain for the lack of emphasis on the First Amendment in their schools. The frustration and passion expressed by each student in the room reminded me that, although the First Amendment is often viewed as an abstract legal matter, its constitutional protections have implications for everyone — especially for students like the 2023 Free Spirit class, who dedicate much of our time outside of the classroom to journalism.
I left the Al Neuharth Free Spirit and Journalism Conference feeling more empowered to exercise my First Amendment rights, and in the process, shed light on causes, events and people in my community who aren't often highlighted. I learned that media bias is present not only in how stories are covered, but also in what stories are never deemed important enough to spotlight in the first place. My biggest takeaway from this program was to never take no for an answer when pursuing stories that need to be told and to use my constitutionally protected right to free press for the good of those around me.
Established in 1999 by the Freedom Forum in honor of the late Al Neuharth, founder of USA TODAY and the Newseum, the Free Spirit program encourages, equips and inspires free-spirited high school students to pursue careers in the news media through scholarships, the annual conference and an alumni network. Applications are open now for the 2024 Al Neuharth Free Spirit and Journalism Conference. High school juniors who are interested in journalism are encouraged to apply by the March 1 deadline.